Hight Performance SEO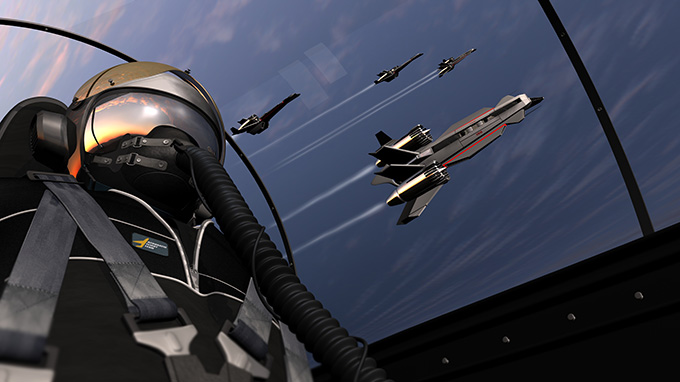 We know you are already bombarded by promises of "SEO" and increasing your traffic. But is it the traffic you want?
Superclean's specialty is: really taking the time to learn about you, your industry, your competitors, and the value you bring to your space. We help you get the conversions you want and the traffic you deserve.
What is success?
A well-executed SEO strategy can be a lead-generating machine and help you dominate (or invent) your niche.
Following substantial research, we develop a keyword strategy for maximizing visibility and connecting your goal audience. We then optimize your website and content to rank these keywords at the top of google.
Ultimately, this leads to drastic increases in organic traffic. The next step is to convert these relevant visitors into warm leads, or online transactions, or signups, or whatever your digital goals might be.
Once you've experienced harvesting warm leads while you sleep, you might never look at traditional marketing or advertising the same way again. With our approach, you build SUSTAINABLE VALUE that can carry you for years!
What Is SEO?
Search Engine Optimization, or SEO, is a collection of best practices, optimizations, and initiatives to help improve online visibility. Since two-thirds of web traffic comes from Google searches, appearing high in Google search results is essential.
Developing A Keyword Strategy
Developing a search keyword strategy is probably the most powerful, sustainable, and underrated tool for growing your online presence
By researching your space and competitor websites, determining both long tail and short tail keyword targets and optimizing your content, we help you rank higher (the goal is always the "top of google" results) and earn more relevant traffic.
Most people SEARCH the internet. We help you KNOW what to get found for, then make sure you are FOUND.
What keywords do you rank for now?
What keywords should you be found with?
What do your competitors rank for?
What "content gaps" with competitors are holding you back?
Are your keyword targets aligned with your branding and marketing content?
What trends (ascending vs descending) impact your keyword targets?
Optimize Your Website!
Your website needs to load super duper fast. Especially on mobile. Why? Because people will leave and never come back if you are slow.
What is slow? Longer than 1.5 seconds is too slow! If you are slow, you get penalized. Google search results only want to send users to the best places.
Foundation for excellent website performance
Server hardware and software configurations.
Optimizations at the web server (ie Apache) level.
Optimize the database (ie mySQL) level.
Optimize at the CMS (ie Drupal, Wordpress, Joomla) level.
Host content on CDN (content delivery network.)
Leverage browser caching, cache warming.
Layer caching technologies at server level.
Proper aggregation and compression of scripts and files.
Getting all of the above to work together.
Advanced SEO Indexing
Search engines don't just care about load speed. Their algo's need to understand the code so they can properly sort and rank the content. The more things make sense, the better your chances of ranking on the front page of search results.
100% HTML5 and CSS validation. This signals pages can be loaded properly on all modern browsers and devices.
Include structured content! (ie RDFa, JSON-LD, schmema.org, micro formats, Twitter Cards, OpenGraph, Dublin Advanced, etc.)
Be ADA compliant! Accessibility is often required for government websites and is recommended for any public facing website.
Web3: subgraph indexing.
Optimize for Voice Search
Voice search opens a new opportunity for savvy websites. People are turning more and more to voice assistants and smart speakers for search, and most people just query in a natural way...by asking a question.
Optimize for the semantic web / schema-structured data. (JSON-LD looking like the leader here.)
Accelerate your website! Your **mobile page load speed** scores matter now more than ever. Google doesn't want to send people to your slow loading site.
FAQ pages (frequently asked questions) work great. Short, concise answers are optimal for answering questions and qualify as featured voice snippets.
Consider the coming monetization of voice search. The race is on for websites to establish themselves with authority in voice search.
FAQs:
Most web traffic (over 70%) comes from search engine results. Getting found in the search engines -- which means as close to the top of the first page as possible -- is key to earning web traffic.
Wikipedia says: Search engine optimization is the process of affecting the online visibility of a website or a web page in a web search engine's unpaid results—often referred to as "natural", "organic", or "earned" results.
This depends where you are starting from, but the earlier you are thinking about it... the better.
Fixing technical problems with your website is essential as you might be getting penalized for something that can be easily fixed. Research, analysis, and strategy help you optimize your content and show up higher in searches. Structured data and better meta help optimize your SERPs (attract more clicks.)
Many factors contribute to this. While we don't know what Google's constantly-evolving search engine recipe is exactly, they have provided plenty of guidance and tools so we can mutually strive for quality.
Ideally, the web page with the most popular, high value answer to a query earns that spot at the top of Google.
The best way to get ROI out of SEO is to include SEO research, analysis, and strategy in the early phase of building your site. A properly structured site can then grow organically in stature and traffic.
Both SEP (search engine optimization) and SEM (search engine marketing) are powerful tools for building your audience. SEO is slower but more pertinent, while SEM (like Google Adwords, Facebook Ads, and Bing Ads) stops working the moment you stop feeding $$$$ into it.