City of Alameda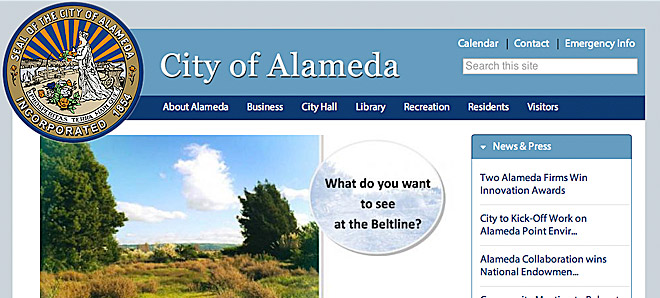 Superclean began work on the City of Alameda's new website in the summer of 2012, and the beta version launched in early January 2013.
The City wanted a very clean, easy to navigate website with "lots of pictures." Superclean wanted to make it even better by making it "responsive" as well as HTML5-valid (and ADA compliant!) The primary goals of this project were to:
Improve the user experience for the citizens, as guided by feedback over the years.
Improve the "transparency" of the city while also streamlining the work effort for staff.
Serve as a marketing presence for making Alameda more competitive at drawing business.