Design Media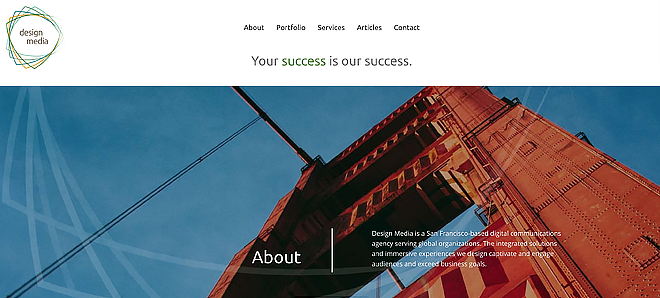 Superclean first partnered with this reknown San Francisco Creative Agency in 2016 and 2017 as a Drupal and SEO consultant.
Those projects included an intranet site for Apple (built in Drupal) and a promotional website for the State of California (Visit the Delta!)
Design Media is a Digital Marketing Agency in San Francisco and they do really cool high-end video and immersive learning programs among other things.