Dorallen Davis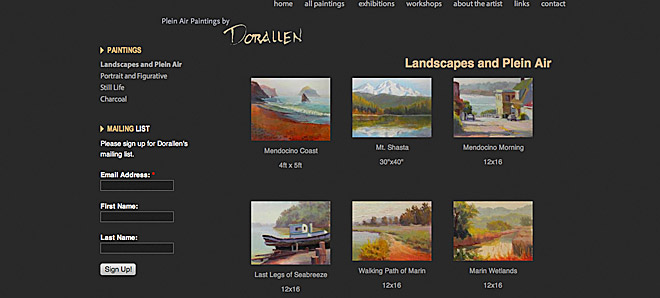 Dorallen Davis is a well-known plein air painter based in Marin, California. She also runs the Marin Art School.
This Drupal artist website includes a beautiful lightbox portfolio of her plein air paintings, listings of her gallery shows, and upcoming workshops.
Be sure to check out her work because she really is a fine artist.