Oakland Yacht Club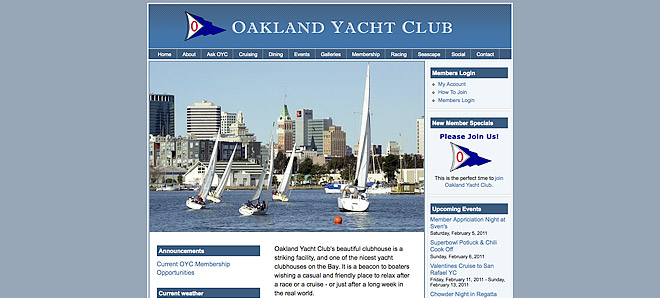 March 2010 - March 2016. Site is now managed by another provider.
The Oakland Yacht Club website is 50% front-end marketing and 50% member services (available to members only.) The primary feature of the Members area includes an interactive members directory, online sign-up forms for events, and subscriptions to custom content (such as meal menus and events), and the Seascape club newsletter.
Yacht club website features custom membership tools created with Drupal. Tiered management adds members, inner menus, upcoming events, signups, racing results, and more. forms.