Yeskey Real Estate Consulting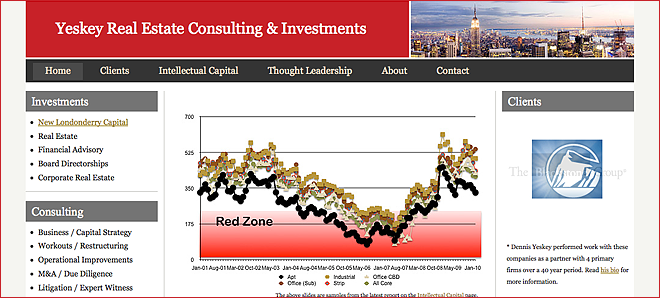 Yeskey Consulting is a Commercial Real Estate expert based in New York City and has worked with everyone from Goldman Sachs and GE Capital to the FDIC and Turner Construction.
The new website features several dynamic sections, including a secured "library" of research documents, an Intellectual Capital section that shows the most current work, a Thought Leadership section that shows the media and conference appearances along with reports, and a client section.
This site is also a launchpad for New Londonderry Capital, a real estate investment company.